Careers
Assistant Project Director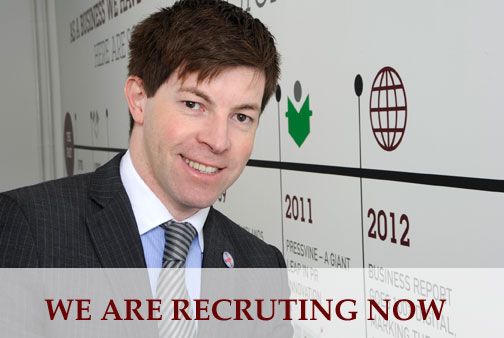 This unique professional sales opportunity will be working for Business Report, a 30-year-old regional business publication that saw the future of publications online rather than in print. We see ourselves as innovators in the business media landscape with historical expertise and a passion for creating positive and inspiring news content for UK directors.
The job is based at our Wolverhampton headquarters with our sister companies, Made in the Midlands (www.madeinthemidlands.com) and Pressvine (www.pressvinepro.com). The job will involve some travelling.
The role will involve sourcing and coordinating editorial/advertising features and selling sponsorship. You must be confidently able to communicate at all levels. Business Report online (www.businessreport.co.uk) is aimed at directors of businesses with a turnover up to £50m. The candidate must be able to be able to pitch at this level if required.
Your day-to-day activities include:
Selling online adverts
Selling key sponsorship packages
Source and research sales and editorial leads
Liaise between journalists and companies
Making and closing telephone sales calls and client sales visits
Drafting and sending email proposals
Using our specifically designed customer relationship database to manage clients
Personality qualities
Excellent interpersonal skills
Ability to work on own initiative
Quick thinking and adaptable
Goal orientated and focused
Competitive with the desire to succeed
Enthusiastic and passionate about what you do
Abilities:
IT literate
Interested and have general understanding about social media and blogging
Good writing and verbal skills
Work to tight deadlines accurately
Qualifications and experience:
One-year working in a digital sales environment
Good level of education with particular emphasis on English
Must be able to drive with clean driving license
Possessing an interest in media is a distinct advantage
The working hours are from Monday to Thursday 9am-5pm and 9am-1pm on Friday. Four weeks a year holidays plus bank holidays.
Basic plus competitive bonus structure OTE £30k
Closing deadline for applications 16th September 2012